Customer Logins
Obtain the data you need to make the most informed decisions by accessing our extensive portfolio of information, analytics, and expertise. Sign in to the product or service center of your choice.
Customer Logins
Critics say agricultural emissions plans in New Zealand ERP lack ambition

The New Zealand government's Emissions Reduction Plan (ERP) fails to lay out drastic enough measures to solve the key problems facing the country's largest source of GHGs, the agriculture industry, according to observers.
Prime Minister Jacinda Ardern's government promised a sector-by-sector transformation of life in New Zealand as it seeks to cut GHG emissions by 50% by 2030 and reach net-zero by 2050 in the ERP, which was released 16 May. But the ERP plays it too safe, critics say, disappointing onlookers across the political spectrum, from free trade advocates to farmers to environmental campaign groups.
The ERP "sets New Zealand on a path toward failure," Eric Crampton, chief economist at pro-free market thinktank NZ Initiative, told Net-Zero Business Daily by S&P Global Commodity Insights 16 May. He added that the ERP sets up a lot of plans to develop policies in sectors already covered by the Emissions Trading Scheme (ETS).
Unless the policies can deliver emission reductions for less than the going price of carbon in the ETS, it would make more sense to cut the ETS cap instead of undertaking the policy, he said.
The spot price in the market 19 May was NZ$76.47 ($48.82)/emissions unit, which is equivalent to 1 metric ton (mt) of CO2, according to CommTrade Platform operator Jarden Securities, roughly triple the price a year earlier.
"I had really hoped for a credible ERP," said Crampton, adding: "A credible plan would have set the path for the ETS to get to net-zero, put up a path for getting agricultural emissions either priced directly or into the ETS, discussed other market failures that need to be alleviated to help us get there as complements to the ETS [like congestion charging, or ensuring that on-street parking is appropriately priced], and recycled ETS revenues back to households to help them effect their own just transition."
Ignoring the "dirty great cow"
The cornerstone of the ERP for the agriculture sector was the creation of a Centre for Climate Action on Agricultural Emissions, as well as funding tikanga-based agriculture to support Māori aspirations, and building up the forestry sector. Tikanga-based agriculture involves sustainable farming and community building.
Environmental group Greenpeace said government projections show the ERP will reduce agricultural emissions by as little as 330,000 mt CO2 equivalent over the 2022-2025 period, or less than 1% of the industry's projected emissions.
Greenpeace dubbed the ERP an "Omissions Ridiculous Plan," for what the campaign group saw as its failure to address the dairy industry's pollution problems.
Christine Rose, lead agriculture campaigner at Greenpeace, said the ERP "is not credible because it fails to deal with the dirty great cow in the room." The ERP, she said, should have included policies that would reduce cow numbers or phase out synthetic nitrogen fertilizer.
That's not an appropriate solution, according to farmers. Andrew Hoggard, president of farming lobby group Federated Farmers, said observers who consistently argue the answer lies in cutting fertilizer use and going totally organic "need to look at what has just happened in Sri Lanka."
In April 2021, the government of Sri Lanka banned the use of chemical fertilizers, a move that crippled agricultural production, although the prohibition was rowed back in November. "That's the short-sighted path that nation's government pursued and now they're in a food and economic crisis they're desperate to reverse and get back to where they were," said Hoggard.
Agriculture contributed half of New Zealand's total emissions in 2020, according to the government's latest GHG inventory, which was released in April. New Zealand is the only Organisation for Economic Co-operation and Development member in which agricultural emissions account for 50% or more of the total.
Methane belched by ruminant animals contributes 71% of the country's agricultural emissions, according to the New Zealand Agricultural Greenhouse Gas Research Centre, a government agency. Methane and nitrous oxide emissions could be reduced by altering the food eaten by ruminants such as cattle and sheep. Milk powder, butter, and cheese is New Zealand's largest export group while meat and edible offal is the second largest.
No change on GM crops
An end to a long-standing ban on genetically modified crops was seen as another path to conquering the agriculture sector's toughest emissions challenge. Changing feedstocks enough to significantly lower emissions would require genetic modification, observers say.
Currently, no genetically modified products manufactured in New Zealand are commercially available. All use of genetically modified techniques must have approval under the Hazardous Substances and New Organisms Act, so genetically modified crops have been de-facto banned in New Zealand since 2001.
Instead, agriculture is expected to increase its emissions, getting a free pass on reductions and as well as extra funding, Bill Kaye-Blake, chief economist at the New Zealand Institute for Economic Research, told Net-Zero Business Daily on 16 May.
"The ERP is an attempt to change as little as we can get away with, while planting trees to make up the difference. It's smart politics and doesn't scare the horses, but it isn't a visionary plan for 'our nuclear-free moment'," he added.
Instead of revolution, the Ardern government chose a slow evolution for dealing with agricultural emissions, promising to establish the Centre for Climate Action on Agricultural Emissions, which will build on He Wake Eke Noa (HWEN), a partnership to develop an agricultural emissions pricing system. Agriculture is currently absent from the country's ETS.
Ardern's government will make a decision on HWEN's proposals for a pricing system for agricultural emissions by December. The ERP said emissions would begin being priced in 2025. The government also said 16 May that $200 million would be invested in agricultural emissions research, but no mention was made of genetically modified crops.
That upset Federated Farmers. The lobby group said it was sick of stressing how "serious investigation and society-wide discussion is needed on the role genetic technologies—particularly gene editing—can play in the thorny environmental issues confronting us. Feds supports giving food producers and consumers the choice with gene editing technology," it said, adding: "If [New Zealand is] not open to all solutions, we risk losing our world-leading emissions footprint as other countries embrace the innovation we are ignoring."
Critics flunk cash for clunkers
Few were happy with where the promised funding is headed. Opposition Leader Christopher Luxon on 16 May said the promised funding for the research and other areas such as improved electric vehicle charging and boosting public transportation and uptake of cycling was a "poor use of taxpayers' money."
Added Luxon: "This plan is classic Labour. In the middle of a cost of living crisis, [Finance Minister] Grant Robertson's big idea is to spend millions of dollars for more consultants, more working groups, and poorly focused initiatives, with no real milestones for success."
Three days later on 19 May, Ardern and Robertson added to their financial promises. In the government's 2022 Budget, they allocate NZ$2.9 billion ($1.85 billion) to tackle climate change via the first allocations from the NZ$4.5 billion Climate Emergency Response Fund unveiled in December 2021. Funds will be allocated from revenues from the ETS.
NZ Initiative's Crampton wasn't impressed. "ETS revenues have turned into a political slush fund for buying off industries that would have already been investing in lower-carbon technologies because of rising carbon prices, and for paying for rorts like Cash for Clunkers," he told Net-Zero Business Daily.
The colloquial phrasing refers to ERP plans to spend NZ$ 569 million ($363.2 million) on a trial program, the Clean Car Upgrade, that will pay lower- and middle-income families to scrap older internal combustion engine (ICE) vehicles, replacing them with hybrid or electric cars.
"Through supporting the uptake of cleaner vehicles, we are not only helping families do their bit for our planet, but also protecting them and our economy from future economic shocks and high fuel prices. This will also help safeguard New Zealand by reducing our international dependency on fossil fuels," Transport Minister Michael Wood said 16 May when announcing the plan.
Alongside the investment in cycling and the scrapping of clunkers, the ERP would also see a switch to an entirely green bus fleet by 2035 as part of efforts to clean up the transportation sector, New Zealand's second largest emissions producer behind agriculture (See 2020 figures in graph below).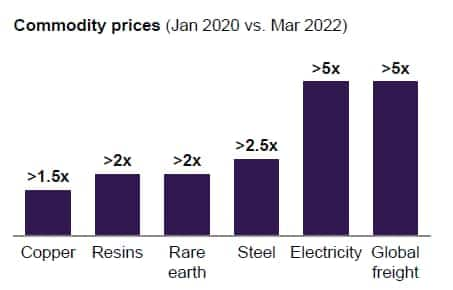 Source: New Zealand Ministry of the Environment
Observers are more divided on the transportation sector plans than those for the agriculture sector. Crampton said forerunners of the ICE vehicle scheme had already proven to be "remarkably ineffective as climate policy."
"America's version of it a decade ago costs the equivalent of three to ten times as much as the current carbon price. In other words, the government could abandon the scheme, cut the ETS cap by at least three times as much as they expected Cash for Clunkers to deliver in emissions reductions, and we would be better off for it," he said.
However, the auto industry backs the scheme, although one lobby group would like the government to go even further. The Motor Trade Association (MTA), which represents 3,700 automotive industry businesses, said support for lower and middle income households shifting to zero-emission vehicles was positive, but the scheme should be available to all New Zealanders.
MTA CEO Ian Pike added: "Today's announcement isn't the full answer, but it does help give households the means and ability to make a difference."
That was also the message from Sustainable Business Council NZ. "Our members have called for bold action to start now rather than waiting for the perfect plan," Executive Director Mike Burrell said in a statement. "We saw some significant announcements ... Given that much of the ERP will require action and investment from the private sector, it is critical that business and government work in close cooperation. We would like to see a clear role for the private sector in implementation of the ERP."
---
This article was published by S&P Global Commodity Insights and not by S&P Global Ratings, which is a separately managed division of S&P Global.
{"items" : [ {"name":"share","enabled":true,"desc":"<strong>Share</strong>","mobdesc":"Share","options":[ {"name":"facebook","url":"https://www.facebook.com/sharer.php?u=http%3a%2f%2fcleanenergynews.ihsmarkit.com%2fresearch-analysis%2fcritics-say-agricultural-emissions-plans-in-new-zealand-erp-la.html","enabled":true},{"name":"twitter","url":"https://twitter.com/intent/tweet?url=http%3a%2f%2fcleanenergynews.ihsmarkit.com%2fresearch-analysis%2fcritics-say-agricultural-emissions-plans-in-new-zealand-erp-la.html&text=Critics+say+agricultural+emissions+plans+in+New+Zealand+ERP+lack+ambition+%7c+IHS+Markit+","enabled":true},{"name":"linkedin","url":"https://www.linkedin.com/sharing/share-offsite/?url=http%3a%2f%2fcleanenergynews.ihsmarkit.com%2fresearch-analysis%2fcritics-say-agricultural-emissions-plans-in-new-zealand-erp-la.html","enabled":true},{"name":"email","url":"?subject=Critics say agricultural emissions plans in New Zealand ERP lack ambition | IHS Markit &body=http%3a%2f%2fcleanenergynews.ihsmarkit.com%2fresearch-analysis%2fcritics-say-agricultural-emissions-plans-in-new-zealand-erp-la.html","enabled":true},{"name":"whatsapp","url":"https://api.whatsapp.com/send?text=Critics+say+agricultural+emissions+plans+in+New+Zealand+ERP+lack+ambition+%7c+IHS+Markit+ http%3a%2f%2fcleanenergynews.ihsmarkit.com%2fresearch-analysis%2fcritics-say-agricultural-emissions-plans-in-new-zealand-erp-la.html","enabled":true}]}, {"name":"rtt","enabled":true,"mobdesc":"Top"} ]}